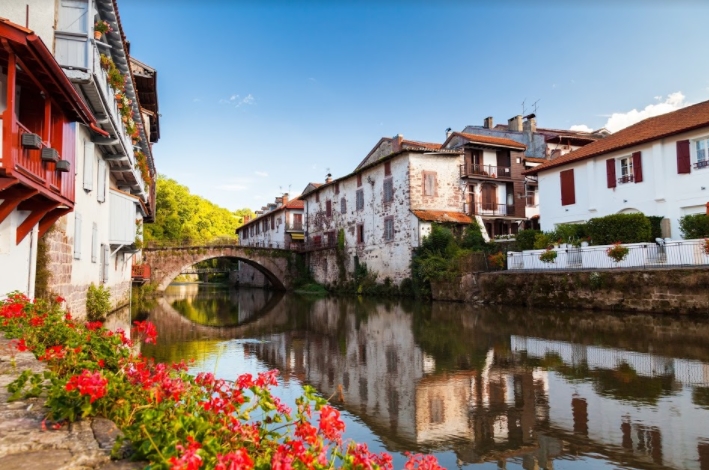 On

Thursday June 22nd, 2017

Tags
No Comments
5 towns around Biarritz that must be seen
Biarritz is undoubtedly one of the most beautiful and coveted places of the Basque coast. However, there are many other villages with typical style that are to be seen in the area! From Espelette to Guéthary, many places to discover await you.
Guéthary
Situated between Biarritz and Saint-Jean-de-Luz, Guéthary is a typical coastal village of the Basque Country. As Biarritz, the port of Guéthary was once famous for its whaling fish. Today you can stroll through the streets of this Basque village and finish your way in a restaurant to taste the local specialties. Guétary is also recognized in the world of surfing. It's only a few kilometers away that one of the most famous surf spots in Europe, with a wave that can exceed 5 meters: Parlementia.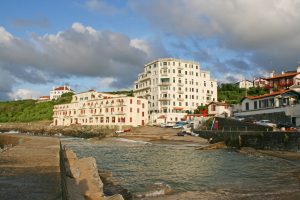 Saint Jean Pied de Port
The village of Saint-Jean-Pied-de-Port was also named as part of the Most Beautiful Villages of France in 2016. Former medieval city, this title is due to its cachet and its authenticity Time. Today, the city is crossed by pilgrims walking along the Santiago de Compostela: it is a very popular stop! Enter the village by the authentic Saint-Jacques Gate and take a tour of Notre-Dame de Bout du Pont church, you won't be disappointed.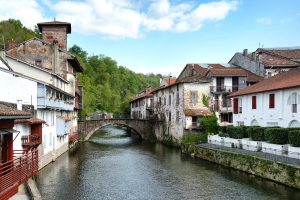 Ainhoa
The Ainhoa ​​is a small village of 664 inhabitants located 40 kilometers from Biarritz, near the Spanish border. Its charm and typical character have earned it the label of the most beautiful villages in France. Do not hesitate to go for a walk if you are adept at places calms and full of charms, and discover the timeless white houses and reds that make the charm of the region, and the happiness of the pilgrims of Compostela.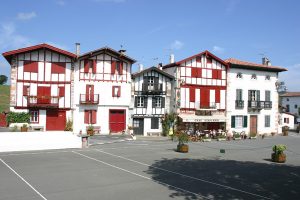 Espelette
Known nationally and even worldwide for its pepper, Espelette is a small village of 2 000 inhabitants, typical of the Basque Country, where gastronomy and tradition mix. Come visit the museum of pepper and taste all the different recipes made out of the peppers then go for a walk in the town where all the facade covered with peppers will certainly challenge you! Located just 30 minutes from Biarritz by car, it is worth the detour if you are looking for a village that has maintained its Basque style through the years.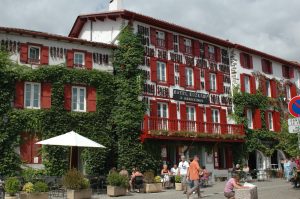 Bayonne
Bayonne is a must-see if you are traveling through the Basque Country. Do not miss the opportunity to observe the traditional houses along the Adour and discover the regional flavors. This very complete city brings together sports enthusiasts with the famous rugby club of the Aviron Bayonnais, like those of culture with in particular the Basque Museum or the impressive cathedral of Bayonne, but also the art or festive aficionados! Indeed, if you come around the last weekend of July and you are in a festive mood, go for a trip to the "fête de Bayonne".Haut du formulaire